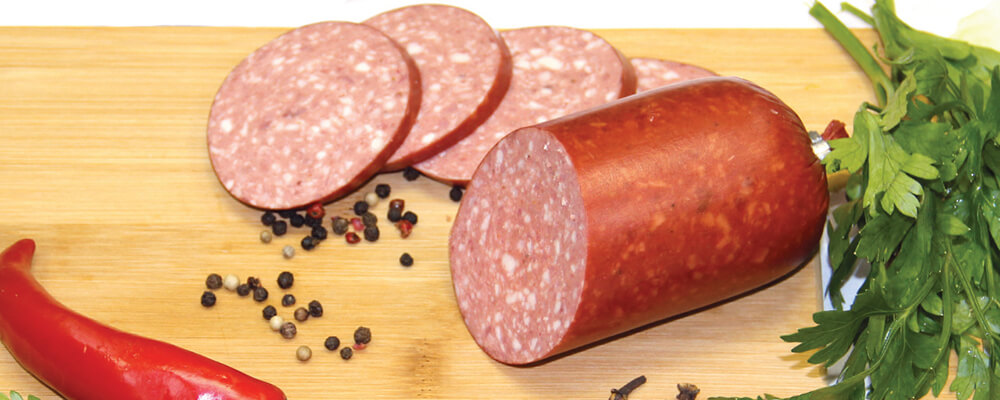 Collagen casing (UK) has a greater elasticity than the conventional collagen casing.
As a result of the tests, the sheath proved to be well-established when working on equipment with a high degree of wear.
Caliber:
35, 40, 45 ,50, 55, 60, 65, 70, 75, 80, 85 mm.
Colors:
Clear, №12 caramel, №12t dark caramel, №14c light mahagony, №14t dark mahagony, №18t dark onion.
Possible manufacturing options:
In reels 250-600 meters depending from caliber;
Shirred, caliber 35-85 mm (20-25 in tube;
in pieces 0,3-1m;
with a knotted knot and a loop at one end;
with a knotted knot and a loop with a clip at one end;
Printing services:
design development;
adaptation of layouts to printing;
cliche making;
one-sided or two-sided printing (number of colors from 1 to 6 on each side).