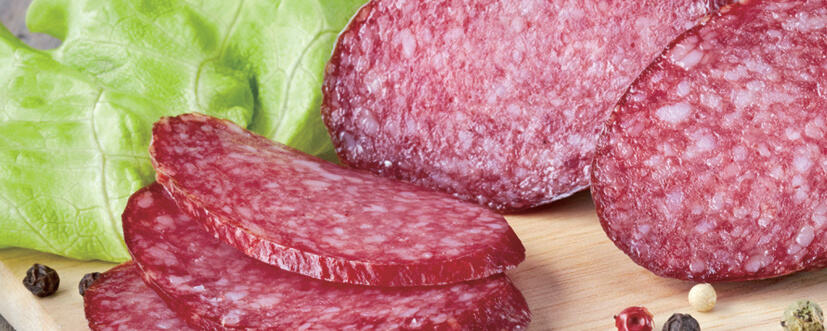 Collagen sausage casing (SK) for fresh salamis. It has high elasticity flexibility, adaptability to clipping with the use of frozen meat, resistant to the action of microorganisms and the development of mold fungi.
Caliber:
35, 40, 45 ,50, 55, 60, 65, 70, 75, 80, 85, 90, 95, 100, 115, 120 mm.
Colors:
Clear, №12 caramel, №12t dark caramel, №14c light mahagony, №14t dark mahagony, №18t dark onio.
Possible manufacturing options:
In reels 250-600 meters depending from caliber;
Shirred, caliber 35-85 mm (20-25 in tube;
in pieces 0,3-1m;
with a knotted knot and a loop at one end;
with a knotted knot and a loop with a clip at one end;
Printing services:
design development;
adaptation of layouts to printing;
cliche making;
one-sided or two-sided printing (number of colors from 1 to 6 on each side).